Kingston Branch
This branch ran from the Christiansburg depot in Cambria to the east, then turned south as it headed to the Kingston Mine.
Traces of the branch can be seen on this 1937 aerial photo, as indicated by the red line adjacent to the roadbed.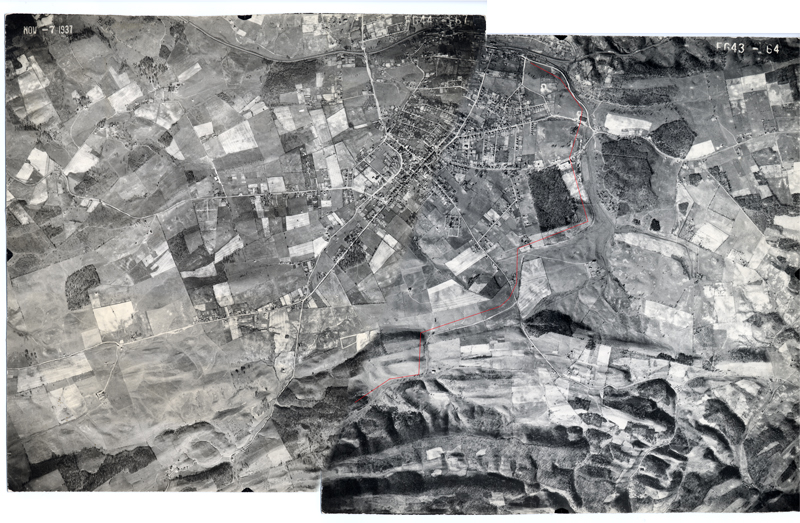 (click on the image for a larger image -- note it is a 7 Mb file)
There are still hints of where the branch was in 2014, based on the GIS map of Montgomery County properties. Between the unchanged terrain in some places and some odd parcels, it is easy to see parts of the branch. Other sections have been obliterated by new subdivisions and Interstate 81.